With summer now in full swing, how better to celebrate than taking Taste Buds on Tour to Colombia?
Late May, the Citywire team were due to make our way over to Cartagena, a trip I was ecstatic for as I'd never had the chance to go beforehand. Our plans being cancelled I was, of course, excited to have a go at representing the Colombian culinary experience. There was however a small set back: my vegetarianism. Through my research, it was clear that Colombia has a very colourful, versatile and rich traditional dish selection, which were not best represented from a vegetarian stance. For this reason, I decided to go down a more celebratory path with some empanadas. A delicious pastry snack which is perfect for garden parties, barbecues and any other form of small gatherings (Covid-19 and government regulations permitting!)
I hope you'll enjoy this recipe and that it'll help you feel as though you're on holiday, bathing in the warm Colombian sun with your loved ones.
Avocado Empanadas
Ingredients
There are 3 different steps to making empanadas: the dough, the filling, the sauce.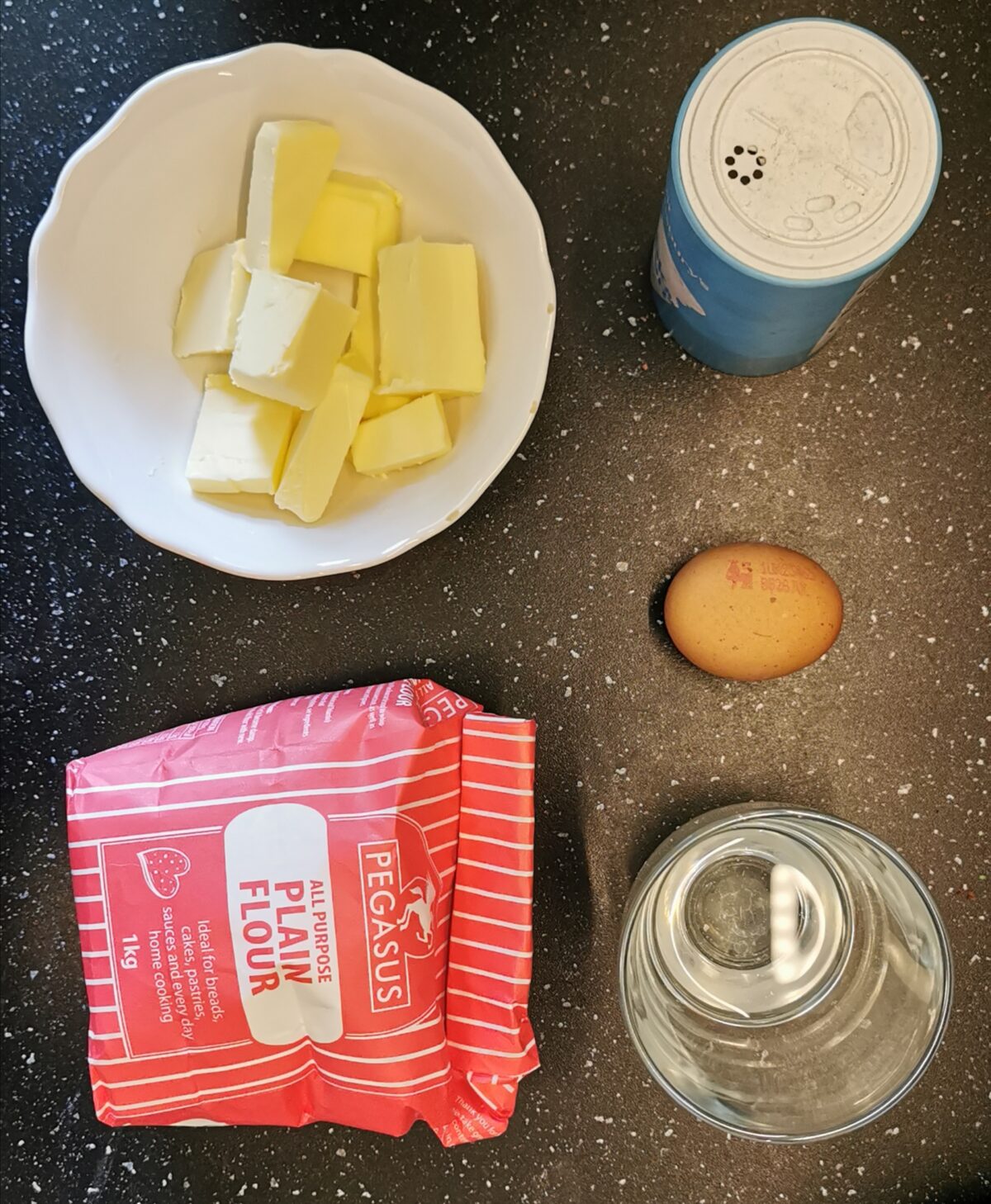 Empanada Dough
600ml plain flour
1/2 teaspoon of salt
110g butter, chilled and cut into small pieces
1 egg
1/4 cup ice cold water
Avocado filling
3 ripe avocados
1 tomato, diced
½ a jalapeño
½ a red onion, diced
3 tablespoons chopped fresh coriander
Juice of 1 lime
Salt and ground black pepper, to taste
1 beaten egg
Coriander sauce
For the coriander sauce:
1 cup fresh cilantro leaves
1 jalapeño, seeded and deveined
2 tablespoons of mayonnaise
1 garlic clove
Juice of 1 lime
1/4 teaspoon ground cumin
Salt and black pepper, to taste
Method
Empanada Dough
Mix the flour and salt in the processor
Add in the butter, eggs and cold water and mix until the texture looks crumby
Remove from the processor and shape into a ball. Wrap this in plastic wrap and place in fridge for 30mins-1h
Empty Avocados into a big bowl, cover in the lime juice and smash to desired consistency
Add the diced onion, coriander, jalapeño, tomatoes and mix
Once the dough is ready, roll it out on a lightly floured surface, as thin as 2-3mm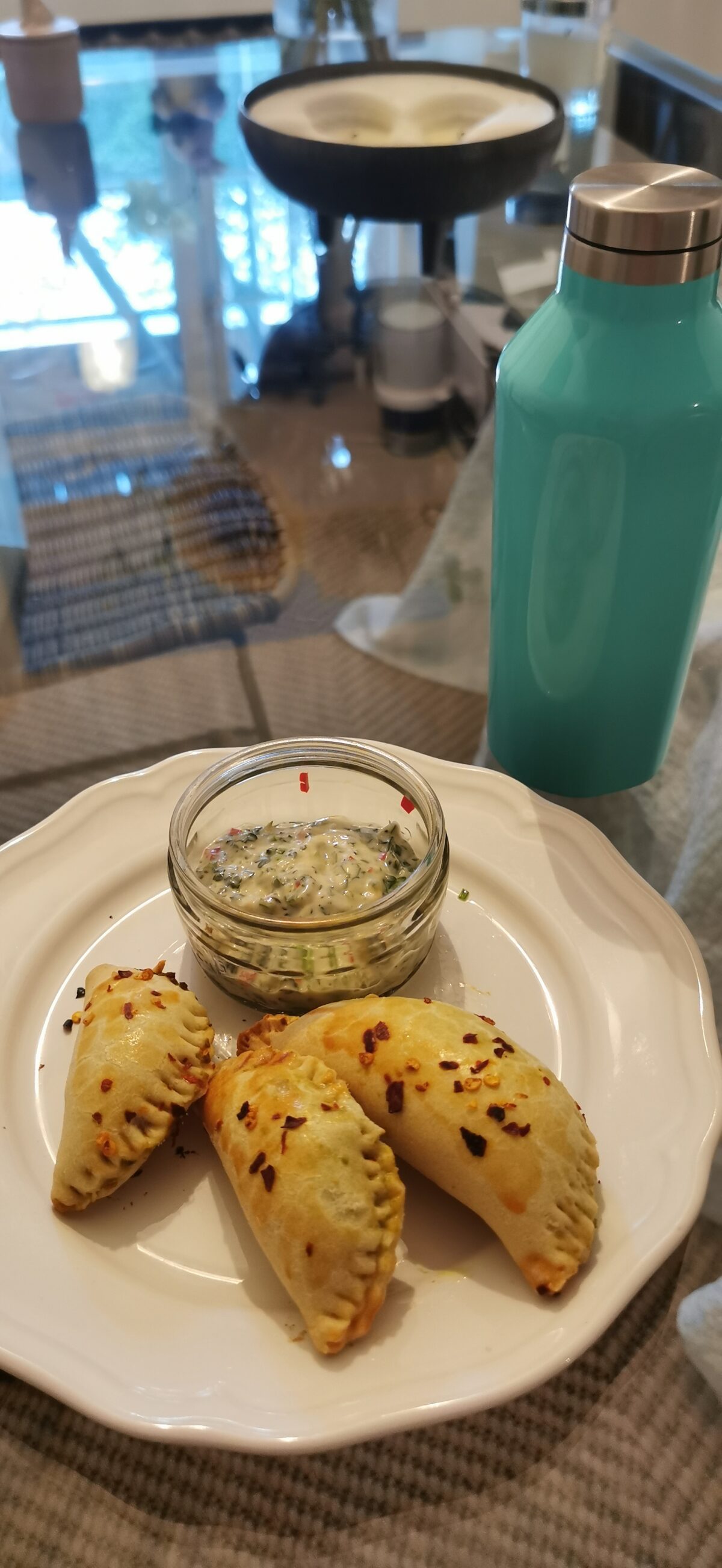 Cut out with a large biscuit cutter disks. You can make more by rolling the excess dough up again and repeating the above steps
Brush the edges of the circles with the beaten egg
Fill in the centre of the circles the avocado filling – be careful to not put too much in as it'll easily overflow
Fold the disks over the filling and close shut with fork or fingers, finish them with a brush of the beaten egg and sprinkle of chilli flakes
Cook desired amount in preheated 180° (fan oven) for 12-15 minutes or until golden brown – you can put the rest in the fridge for a snack later on
Coriander sauce
Process all of the ingredients
Review
Although I had no one to celebrate with, I did thoroughly enjoy these empanadas. The recipe was simple and, even as a renowned lazy cook, I'll definitely be using this for future parties. I would potentially add a bit more spice to the empanadas but the coriander sauce definitely helped in that respect. There was also slightly too much filling but I used the remainder for breakfast so nothing was wasted!
Should you not be a big fan of avocados, I'd definitely encourage you to trial with other fillings. It's definitely a dish that you can have fun and experiment with.
Make sure to take a look at the last Taste Buds on Tour blogpost! We were taken to South Africa by Senior Events Executive, Millie Jackson. Next time we'll also be hearing from Events Executive, Emily Hardy, who will be taking us to Spain!